Apr - 16
2021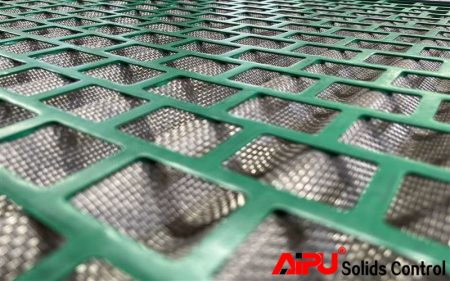 Replacement Shaker Screens For Derrick With API RP13C Test Report
Aipu able to produce various kinds of replacement shaker screen for different makes and models shaker.
Aipu shaker screen introduction
We, Aipu solids control has 18 years experience manufacturing shale shaker screen. Our Screen has been tested under API RP13C.
Our engineers and design professionals can help supply shale shaker screen with a variety of mesh ranges for certain application during whole well drilling process. We are able to produce various kinds of replacement shaker screen for different makes and models shaker. Pleased to say we are professional manufacturer on replacement screen for Derrick, Brandt, SWACO and so on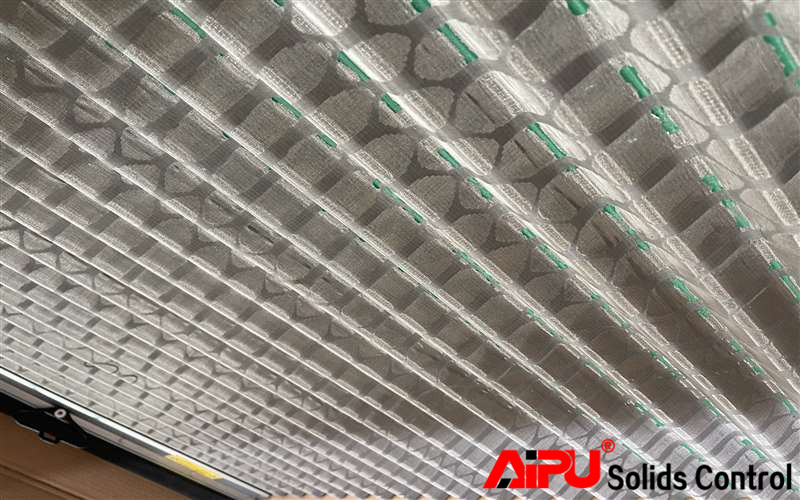 Below sheet is for your reference to confirm possible demand. They are API size normally used
| | |
| --- | --- |
| D100 Cut Point (Microns) | API Designation |
| >780-925 | API 20 |
| >655-780 | API 25 |
| >550-655 | API 30 |
| >462.5-550 | API 35 |
| >390-462.5 | API 40 |
| >327.5-390 | API 45 |
| >275-327.5 | API 50 |
| >231-275 | API 60 |
| >196-231 | API 70 |
| >165-196 | API 80 |
| >137.5-165 | API 100 |
| >116.5-137.5 | API 120 |
| >98-116.5 | API 140 |
| >82.5-98 | API 170 |
| >69-82.5 | API 200 |
| >58-69 | API 230 |
| >49-58 | API 270 |
| >41.5-49 | API 325 |
| >35-41.5 | API 400 |
API SIZE
How do Aipu replacement Derrick shaker screens look like?

Most of Aipu shaker screen sales are repeat orders from former clients who ever tested our screen panels. They are pleased with our screens since the great appearance, good package, high performance, durable quality, as well as the cost-efficiency

Some clients will tell, our screen price is much higher. Please do trust, different leveled cost will lead different level of quality. Aipu replacement shaker screen are great appearance on aspects, the screen cloth surface, the detail of plate, the backside rubber, and so on.
API screen information
API screen means the shaker screen mesh size conform to API RP13C. We know there are so many different models and makes of screen.
For API shaker screen information . Mainly including the cut point, conductance, non blanked area. But the key issue is the cut point. The cut point reflects how big solid can be filtered out of drilling fluid. API number of shaker screen indicates a range of drilling cuttings will be separated out completely.
For example, API 140 screen means this screen can filter particles 98-116.5 microns out. So, we found DX175 and HP180 mesh designation are both API 140 conformance. Furthermore, DX and HP mesh configuration are available fro almost replacement shaker screen. That means, API screen size won't be affected by shaker screen makes or model
Different mesh with same API number
API RP 13C aimed to give a clear and standard guidance on screen selection and exchange. Different shaker screen manufacturer will fabricate screens with different mesh configuration. And they will have certain part name or part number.
Take NOV Brandt RDH 280 as example, and the M-I SWACO XR270. They are different mesh size of different shaker screen model. However, they are both same API 140 as DF-A140 and DX-A140. May many users say, they do have other different designation, such as the exact cut point, the non blanked area and the conductance.
Just as we talked before, API size mainly and generally give us a standard cut point range. There is no exact standard tell us how much conductance or non blanked area.
If any demand, feel free to contact us. You can also require a sample for free.I firmly believe that cooperating with us, you'll find that we are different from other suppliers and you don't need to spend energy time to seek other suppliers.