May - 17
2021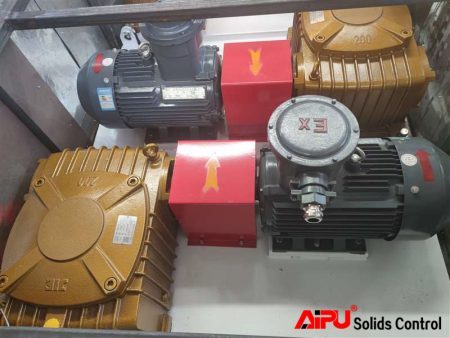 20HP Oilfield Drilling Mud Agitator With Higher Stability And Longer Service Life
Oilfield drilling mud agitator in Aipu
We , Aipu is a professional manufacturer for soilds control equipments, we have designed lots of high-quality products, and APMA series mud agitator is one of them. To keep both the mud uniformity and the suspension of solids, the mud agitator is used to agitate the mud consecutively and reliably.This agitator agitates the mud to make cuttings, silt and sand pass the solids control system without being precipitated onto the tank bottom. Therefore, it is a reliable product in the solids control system. 
Motor of drilling mud agitator

Most mechanical mud agitators are driven by electric motors. These motors must be rated for explosion-proof duty (to ensure that motor, starters, and wiring meet specifications for local codes and operating criteria) and may be mounted horizontally or vertically agitator. Motors may be coupled to or direct-face mounted to a gear reducer that in turn drives the impeller shaft. Impellers are mounted on the shaft at a specified distance off the tank bottom to achieve desired results. (Normally 18 – 30 cm.)
Mud agitator impellers

Impellers (sometimes called turbines) convert mechanical power into fluid movement, much like the impeller of a centrifugal pump. Considerable study has been devoted to proper impeller design and placement. Every impeller transmits power to the fluid in two ways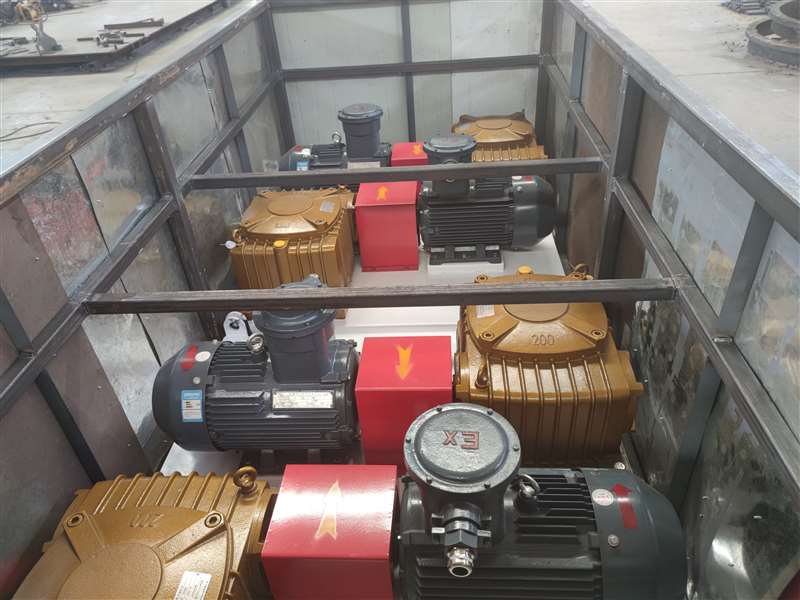 Oilfield drilling mud agitator technical specification
Flame proof electrical motor with ExdIIbT4 or higher standard, IP 56 or higher protection level, Zone 1, 4 poles motor.
Worm or bevel gear options for open selection. Worm gear is cost effective but larger footprint and bevel gear is small foot print, high working effective and higher price.
Couper connected between electrical and gear for protection to pass motor rotation speed to gear box which will drive shaft.
Shaft installed on gear box for 1000mm to 2800mm depending on tank height. A stabilizer installed to help shaft working steadily.
Single layer or double later impeller installed on shaft to reach agitating performance.
More details of APMA series mud agitator
Oilfield drilling mud agitator is well used on mud tank installation for tank agitating. AIPU is one of the famous agitator suppliers for different options like vertical installation or horizontal installation, worm gear or bevel gear, with coupler or without, single impeller or double. The agitator is combined with electrical motor, gear box, coupler, shaft, impeller and a pubic skid. Oilfield mud agitator is typically use flame proof motors and control panel which is higher standard for electricals compares non-explosion proof area like horizontal directional drilling, water well drilling and other construction drillings.

Oilfield drilling mud agitator is a very important to mix mud inside of tank to avoid solids build up in tank corner. There are different types of agitator depending on motor installation type, gear box type and jobsite footprint space. There is worm gear, bevel gear, horizontal installation and vertical installation for options. The agitators will be required for all mud storage tank, 24 hours working is essential because solids built in tank will be very hard to remove if without agitator. It is very important to keep the mud active in tank and able to pump to anywhere as per jobsite requirement.