Mar - 19
2021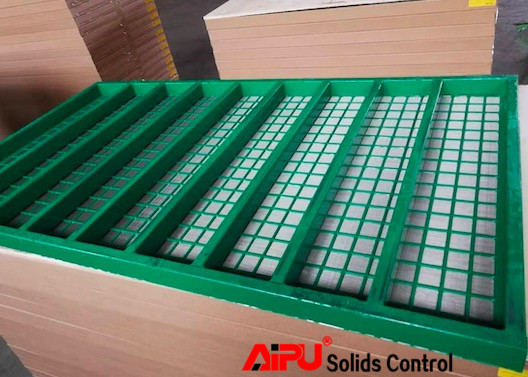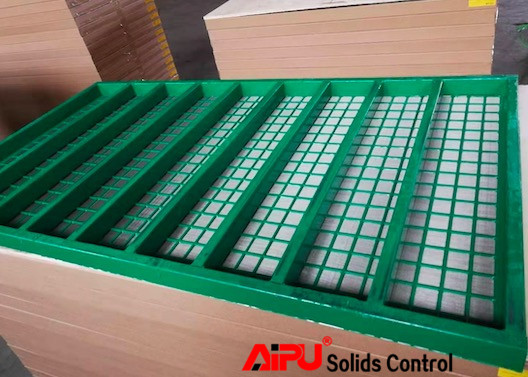 Aipu Produce Hight Qulity Replacement Shaker Screens For Famous Brand
Aipu shaker screen
Shale shaker is the kernel device in any solids removal program. Screens as the most cost spare part of shale shaker are very concerned by engineers. For maximum efficiency, the solids on the screen surface must travel in a predetermined pattern "spiral, elliptical, orbital or linear motion" in order to increase particle separation efficiency and reduce blockage of the screen openings. So both screen cloth and frame must be reliable to fit different solids in various drilling circumstances. Generally, the materials of screen cloth is stainless steel and polyurethane. There mainly has two materials component screen frame: steel, composite frame.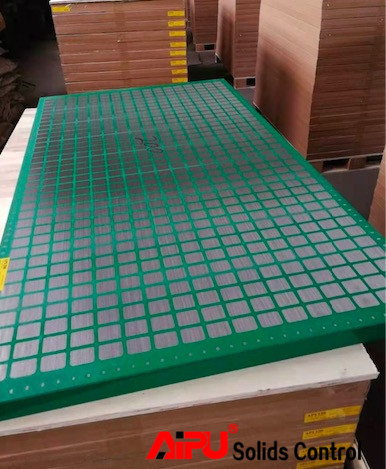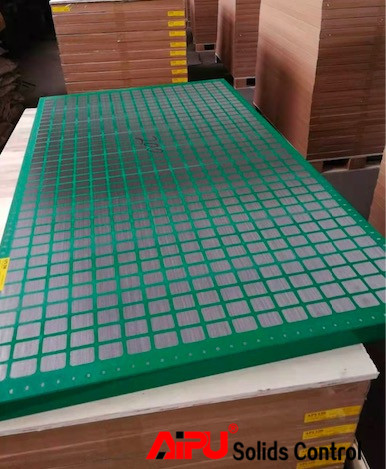 We, Aipu solids control has 20 years experience manufacturing shale shaker screen. Our Screen has been tested under API RP13C. Trust the accurate cut point will lead better performance and longer service life of screen.
Our engineers and design professionals can help supply shale shaker screen with a variety of mesh ranges for certain application during whole well drilling process. Aipu featured new products include replacement composite screen for Mongoose shaker for Cobra series screen, etc. The layers of stainless steel wire mesh are well arranged to achieve optimum filtration efficiency and conductance.
Aipu produce high quality replacement shaker screen for NOV Brandt Cobra shakers. Available with steel frame and composite frame
Replacement Cobra screens utilize a perforated metal plate supporting the wire cloth with the grid that creates small spans of screen cloth.Including King Cobra series, Cobra series and VENOM series screen Shaker screen replacement Specification Steel or composite frame 635x1250mm Weight: 13kg (Flat panel) 14.5kg (Corrugated panel)
Strength of Aipu shaker screen
• Professional manufacturer shares in over 20 years experience
• Screens conform to API RP13C with report
• High quality cloth material • Right fit screen panel for completely interchangeable with original panels • High opening percentage
• Efficient filtration performance
• OEM/ODM service available
• Clients oriented improvement
• High appreciation from users
• Most reasonable price for cost-efficient solution
More information
• Screen can be steel frame or composite frame
• Screens package,and tags are customizable
• Free screen samples are available for your test
• More beautiful appearance
• Corrugated panels are available